These companies paid entrepreneurs
$13.4 billion for their ideas last year

...here's how to get your fair share
From: Bob Serling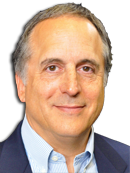 Right now while you're reading this, there's an almost unknown industry that paid entrepreneurs $13.4 billion dollars for their ideas last year. Yet they are begging for more people to tap into this.
And I mean literally begging for people to take advantage of this opportunity, not some online marketing hype.
For example, this industry is so strongly in need of outside help that it awards over $2 billion in cash prizes to individuals every year. And much more than that is offered but goes unclaimed.
So what industry am I talking about?
I'm talking about the licensing industry, which means creating product ideas and licensing them to large corporations for substantial fees and royalties.
How substantial are those royalties?
According to the International Licensing Industry Merchandisers' Association, just one sector of the licensing industry pays out $13.4 billion in royalties every year. And there are dozens more sectors paying out similar royalties.
Here's where you come in
Now, if you're like most people, you probably think it's difficult to create a blockbuster product idea and license it to a large corporation for six or seven figures. But it's actually much easier than you think — although it does take real work and it's not a "push button riches" industry.
All it takes to make serious money creating product ideas and licensing them to large corporations is understanding three factors.
Factor #1 — Start at the top
A key factor to multiplying your royalties by 10X or more is to hitch your idea to a well-known celebrity or expert. I've done this in a number of different markets even though I had no experience or recognition in any of them.
For example, I leveraged Tony Hawk's name and logo in licensing my skateboard toy to a large toy company that sold it all over the world. Every time a sale was made at Toys-R-Us, WalMart, Target and dozens of other large drug store chains and department stores, a generous royalty was deposited into my bank account.
I also leveraged Deloitte Consulting to have them spread the word about the training software I co-invented with two partners. Practically overnight, we had appointments to demo it to many of the top banks, software companies, and pharmaceutical companies in the world.
Then I leveraged an interview I did with Tony Hsieh, CEO of Zappos, to get front page coverage for one of my products on Google Business News and Yahoo Business News. That coverage resulted in millions in sales and licensing fees for my business.
Again, I was completely unknown to all of these experts when I approached them. But you can see how well my proprietary product development method works to get these top experts to engage with you at the highest level.
Factor #2 — Start with a massive best seller
Another option is to leverage the power of a top product instead of a well-known person or company. For example, I'm currently developing an upgrade to one of the top selling board games of all time. It's a household name that you'd recognize in a second — and you probably even own it.
Here's why I'm doing this. Contrary to what you might think, it takes no more time or effort to upgrade a hugely popular product than it does to upgrade a lesser known product. But the difference in royalties is massive.
For a lesser known product, if you do really well, your royalties may come to $50k to $125k per year. And that will only last for a year or two.
But with a hugely popular product, your royalties can easily be in the millions each year. And that will continue for as long as the product is on the market, which could be for decades.
Here again, my proprietary product licensing process makes it far easier to do this than you would think.
Factor #3 — Use the skills you already have for running your business
The key to making both of the previous two factors work is actually very simple. Yet few people are even aware of this. So here it is...
Successfully creating blockbuster product ideas and then teaming up with top experts, companies and celebrities is done by applying the skills you already use every day in running your business.
You see, a successful entrepreneur or business owner does two critical tasks nearly every day:
You solve problems before they harm your business
You spot opportunities that other people overlook
That's what makes the difference between a successful business and one that struggles to keep its doors open. And that's exactly what you do to create hot-selling product ideas that large corporations will pay huge royalties for.
Work with me personally to create and license
your own highly profitable product ideas
If you'd like to learn how to create hot product ideas, I offer two programs on my advanced product development process called Reverse Inventing Express. This name comes from the fact that my process reverses the costly and frustrating problems of the conventional inventing process and helps you get your ideas sold in the shortest time possible.
In these programs, I work collaboratively with you to help you create blockbuster product ideas and license them for 6 and 7-figure royalties. We will work closely together for 12 months in the Mentoring Program or 6 months in the Coaching Program. In both programs, I'll share the practical, advanced method I've developed for implementing the steps I've shown you here, plus much more.
While I've been using this method for nearly 20 years, I've never shared these advanced techniques in any of my other licensing programs. And you'll be required to sign a non-disclosure agreement in order to make sure this valuable information is kept private.
Using my proprietary Reverse Inventing Express process will give you the skills you need to create highly successful product ideas and collect substantial royalties right now and for years to come. And you'll get complete support from me personally both by email and phone to give you all the assistance you need to be successful.
If you'd like to be considered for one of the 12 spots available in either the Reverse Inventing Express Mentoring or Coaching programs, just fill in the information below and send it to me by clicking the "Submit" button. The form is short and takes just two minutes to fill out and submit.
Once I receive your information, I'll review it personally and then send you and information packet with the complete details on the program of your choice.
Again, I've limited the enrollment in both programs to a maximum of 12 people so I can give you all the support you need to be successful. So if you're serious about getting one of these 12 spots in either program, make sure you fill in the form to send your information to me today.
Fill in and submit this form to send my your information